About me
Hi, my name is Manuel Matuzović! I'm a frontend developer, consultant, accessibility auditor, writer, and speaker from Vienna, currently living in Graz. I'm a fan of web standards and a staunch believer in progressive enhancement, and I'm specialized in web accessibility and large-scale CSS.
Currently, I'm for hire and open to new opportunities. You can contact me via e-mail (manuel@matuzo.at).
On this page, you'll find everything you need to know about me and my work.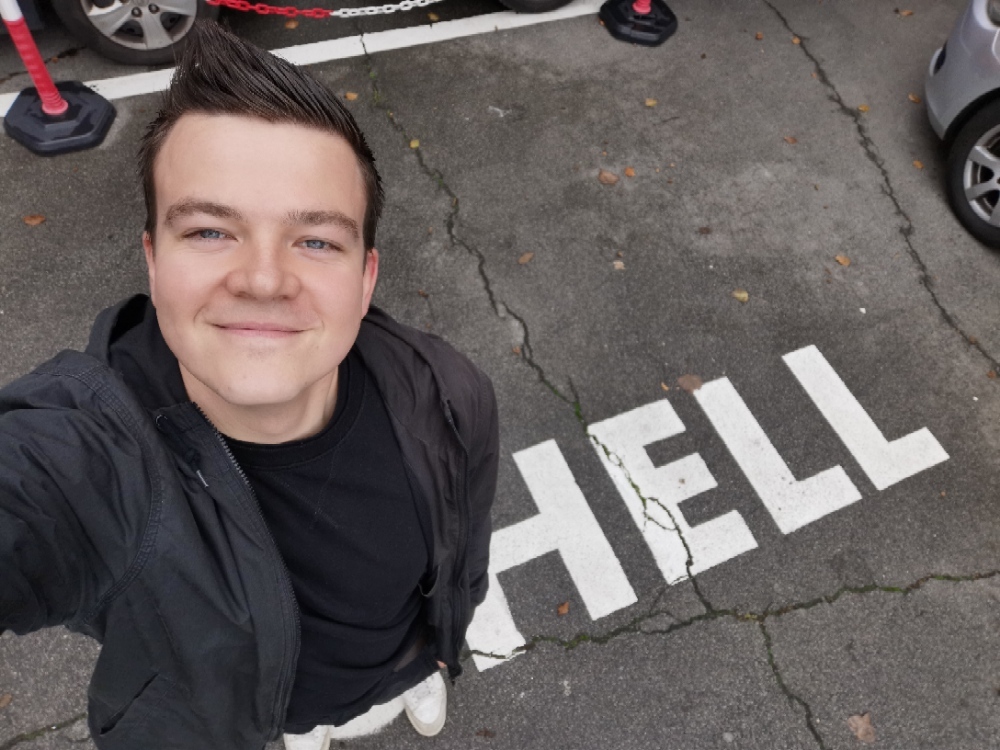 Work
I've started my web development career in 2008 by working as a full-stack web developer in an ad agency. After two years, I became a freelancer and transitioned slowly from full-stack to specializing in web accessibility and CSS. This allowed me to not just take development jobs, but also audit websites and consult companies and institutions. I spent the past ~4 years working as a senior frontend developer for WHD and the City of Vienna.
Starting 2023, I'm going back to being a full-time freelancer again.
What I can offer
Consulting (web accessibility and CSS layout/architecture)
WCAG accessibility audits
Frontend-end development (HTML, CSS, vanilla JS, web components)
Authoring of accessibility statements
Technologies and tools
Here's a list of keywords that describe the areas, technologies, and tools I'm experienced with best:
accessibility (a11y)
WCAG 2.1
HTML
CSS layout (CSS Grid, etc.)
CSS architecture (solutions for large-scale sites and systems)
vanilla JavaScript
web components
lit
performance
Craft CMS
Sass
eleventy (11ty)
WordPress
twig, nunjucks
What I expect
A strong focus on quality and accessibility
An inclusive and friendly work environment
In terms of the type of work, I'm open to everything: development, audits, workshops, consulting, dev rel, writing, etc.
Technology: Although I'm not specialized in JS frameworks, I have experience with Angular, Vue, and React. I'm open to working with these and other frameworks, too.
A selection of my past and current clients


Workshops and teaching
I have a passion for teaching about the things I enjoy in web development. I offer workshops for companies and teaching for universities and colleges in German and English.
Workshops
If you're interested in in-house or online teaching, I can prepare a single or multi-day workshop tailor-made for you. I'm open to topics and formats, but here are some ideas based on previous workshops I did with other clients.
How to build accessibile frontend components
Improving the accessibility of your product hands-on
Accessibility testing
Improving CSS architecture
Advanced CSS layout
HTML basics for editors/backend developers/beginners
Modern CSS techniques
The accessibility of single page applications (SPA)
...
Teaching
I've been teaching on and off since 2010. My topics are HTML, CSS, web accessibility, and web development in general. Travelling within Austria is no issue and outside of Austria it depends on the frequency.
I've taught at the following institutions



(This list includes regular engagements as well as guest lectures.)
Writing and speaking
I write about HTML and CSS on my personal blog, on HTMHell, and other sites like web.dev or Smashing Magazine.


I like to speak about CSS, HTML, and web accessibility. I gave talks at more than 35 events in 9 different countries. This includes the following events: